The impact of COVID-19 has been devastating on many fronts. The toll it has taken on people's mental health and wellbeing has been severe.
Its impact on work? According to Guru Gowrappan, CEO of Verizon Media Group, it is a broader societal issue with significant economic implications, including output, working relationships and overall culture. A WHO study into mental health treatment and productivity found that every US$1 invested in care programmes resulted in a US$4 improvement in health and productivity.
The value of nurturing workplace mental health was explored in Michael Page's "Top executive trends for 2020", highlighting the additional scrutiny faced by business leaders. Yet, senior leaders may not be doing enough to look after their own mental health.
So how can leaders bend rather than break during high pressure times, as well as lead their people and clients without compromising their wellbeing?
Andrew Berrie, Time to Change Employer Programme Manager at Mind, explains that CEOs need to be more open about their own problems, as this will inevitably cascade into the business.
Here are five key focus areas for recovery-oriented executives when it comes to mental health and wellbeing.
1. Executive stress levels are greater yet are largely ignored
According to career coach Jane Jackson, leaders often want to appear as though they are 100% in control and therefore, don't reach out for help enough. As a result, many suffer alone.
"It's this perception that asking for help will be seen as a weakness," Jackson shares.
"But asking for support and being aware of your weaknesses means you can bring people in around you so that everyone's skill sets complement each other, including the leader's."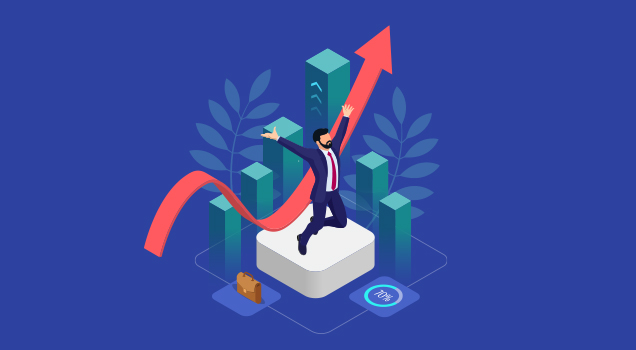 There is such a huge amount of frustration, disappointment, irritation, and exhaustion that being a CEO should come with a health warning.
She explains leaders must step back in order to gain a very clear perspective of the entire situation, combined with practising self-care if they want to perform at an optimal level.
"When you're a C-suite level executive, you've got the weight of the world on you because you've got so much responsibility and multiple priorities: financial, operational, HR, strategy, the vision for the future and return on investment for shareholders," she says.
"But on top of that, you've got your own personal responsibilities to your family and how you can get that work-life balance. So, with all of these factors pulling you in different directions, that can cause a lot of stress, which could present as sleepless nights and worrying about keeping the business afloat, especially during times of global disruption."
Jackson advises leaders to recognise that self-care is not a buzzword: "If you don't practice it, there is only so much energy your body has before you start to break down. Being tired, emotionally drained with no more left in the tank means you will start to make mistakes, wrong decisions, become argumentative, and your communication style changes."
Nicolas Dumoulin, Managing Director of PageGroup India, says driving performance and managing stress is a balancing act.
"Many leaders have performance as the first priority and put stress much lower on their list," Dumoulin explains. "This is often something they will ask HR to do some work on. In order to improve, they should understand that performance increases through higher engagement and less stress in the long run. This sometimes means that in the short term, other decisions need to be taken."
RELATED: 5 ways to lead with speed and impact in a recovering world
2. Do only what you can do
McKinsey's "Inside the Strategy" podcast discussing new research on six dimensions that separate exceptional CEOs from the rest of the pack specifically looked at personal working norms with, interestingly, the subhead of "Do what only you can do".
Scott Keller, Senior Partner at McKinsey explains about ten years ago, Steve Tappin wrote a book called The Secrets of CEOs, which found 50% of CEOs feel incredibly lonely.
Everyone has a unique set of things that energises them or depletes their energy. Excellent CEOs are aware of what those are for them.
"And there is such a huge amount of frustration, disappointment, irritation and exhaustion that being a CEO should come with a health warning," Keller says. "Developing personal working norms helps ensure that you can handle the stress and move beyond the exhaustion."
McKinsey's research found good CEOs stay organised and efficient. However, for great ones, it's more about focusing their time on what only they can do.
"That means having a staff member that doesn't just help manage their time but also manages their energy," Keller explains. "Everyone has a unique set of things that energises them or depletes their energy. Excellent CEOs are aware what those are for them and have their office build their days and weeks in ways that help them."
3. Fostering mental health starts with empathy at the top
Executives not only need to support a healthy and safe workplace and culture, but mental health and wellness issues must be championed from the top at:
the business owner level
leadership level, and
key decision-making levels.
According to Hatty Cui, Head of Rouse Trademark Group in China, an international leading IP service provider, workplaces must genuinely support wellbeing in uncertain and highly stressful times.
"There is a heightened reliance on supervisors to bring empathy and a humanitarian approach," Cui says, adding she plays several roles as wife, mother, daughter and law firm department head in a practice that is male-dominated.
She says working from home has substantially impacted the law profession's balance of typically learning and developing through face-to-face communication and hands-on teaching.
If leaders don't look after themselves, many people in the business will not either.
"Rouse has a programme for junior associates where they are assigned to senior associates for support with life and work. As part of our culture, partners are also asked to provide more sensitivity to senior associates as they bear with pressures from team management and internal competition," Cui shares. "It is where C-suite executives should reach out with initiative to identify issues and provide emotional support."
4. Leaders can find moments to reenergise
During a Michael Page webinar on "Workforce strategies for post-COVID-19 recovery", Juliet Bourke, Partner at Deloitte, highlighted the importance of recognising the next challenge business leaders faced — the immense pressure to perform in the recovery phase, while also setting examples for their employees.
"It's a real issue for leaders. The workday is increasing in length but also, the nature of the workday has changed. [Working from home and social distancing] is not a fully satisfying experience for all of our interactions to be mediated by a screen, so we don't get as much energy from those interactions as we do from face-to-face," Bourke notes.
"Leaders who do better at this firstly start naming what's going on with them — for example, saying there are too many meetings will help take back control. And secondly, they start trying to mix things up. If one meeting every day is a walking meeting, it adds up to five small walks a week. Little things add up to something meaningful."
She underscored that leaders need to find ways to take back control.
"It is hard, but we have to set boundaries for ourselves as well," she says.
RELATED: Communication under a brighter spotlight: separating the good from the great
5. Take concrete actions
Jesaline Huang, Regional Director of Michael Page China says feeling isolated and lonely as a leader happens from time to time.
"Being remote or having a geographical distance from other executives can also increase this, especially if most of the other execs are all situated in the same location, separate to you," she explains. "The pressure increases when you need to make independent decisions so it's important for leaders to really understand the emotions you go through when any important decision is being made."
In Australia, mental health hotlines experienced a significant spike in calls — four-fold in some states — demonstrating the pandemic's toll on mental health.
Executives must therefore play an active role in contributing to better mental health support and wellness practices – both for themselves and their employees — if they want to lead in the post-COVID context.
"Everyone, especially those in positions of leadership, needs to collectively take action and be transparent on issues that affect employees' mental wellbeing. By sparking that conversation, early and often, it will open the door to a new corporate culture that normalises mental health," Verizon Media Group's Gowrappan says.
"Employees will be equipped with the tolls and education to tackle whatever lies ahead – working from home, juggling families, managing stress. And the post-coronavirus workforce will be even more resilient."
As Andy Bentote, Regional Manager Director of PageGroup Greater China simply puts it: leaders must genuinely set the example for their people to follow.
"If they don't look after themselves, many people in the business will not either. Taking holiday allowance despite having travel restrictions, working from home when you can, and also remembering to still have fun in the office are all so important in this new normal," he concludes.
RELATED: Maximising your people-driven business recovery
Mental health starts at the top
01Ask for support and ensure your network's strengths complement each other
02Find new personal working norms that help get you past the exhaustion and stress
03Take collective action, be transparent and start conversations early
04Genuinely set the example for your people to follow, such as taking holiday leave
Are you Hiring?
If you are an employer and would like to discuss your hiring needs, fill in the form below and we will call you back.
Please note that this form is for hiring managers looking to hire. If you are looking for a job, please apply for a job or submit your CV.