Register on the form below to receive the Michael Page Talent Trends Report via email
---
Taiwan Salary Guide 2021
The Michael Page Salary Benchmark has traditionally been our annual salary guide that allows business leaders, hiring managers and job seekers to make informed employment decisions in Taiwan. However, in view of the COVID-19 and the ensuing economic disruption around the world, we recognise that our annual salary guide needs to do a whole lot more.
Enter Talent Trends 2021, a brand new report that features new insights and market sentiment for areas that have experienced major upheavals in the past year. Expect topics that cover prominent recruitment and talent-related topics including digital readiness, organisational design, flexible work, leadership, performance management and diversity and inclusion. The results draw from a survey of 12 Asia Pacific markets, with over 5500 businesses and 21,000 employees, of which 3500-plus are directors or CXOs, providing responses.
With advice and recommendations from PageGroup's consultants and leadership, the report is the definitive guide to hiring trends across the Asia Pacific region and Taiwan in 2021.
Taiwan's Key Employment Statistics
| | |
| --- | --- |
| 51% | of companies in Taiwan are looking to increase their headcounts in 2021 |
| 45% | of those employed anticipate themselves looking for new job opportunities, while another 44% is passively open to new ones in 2021 |
| 7% | expects zero increase from their current salary on a new job offer |
Report Highlights
1. Future workplace trends

Learn from our findings, the top priorities for business leaders in 2021, key investment areas in technology and digital tools, employees' preference on workplace flexibility, and how performance assessment has changed.

2. People-first strategies

From leadership communication to mental health and wellbeing, the report highlights the best people strategies to engage your most valuable asset – talent.

3. Salaries and bonuses

Find out how your company offer to new hires match up with your competitors and the expectations from high potential talent.

4. Attracting and retaining high potential talent

Remuneration may be important, but it is not everything in talent attraction. Learn non-monetary aspects of attraction and retention strategy high potential talent value most.
Average salary increases in Taiwan for potential new hires in 2021
| | |
| --- | --- |
| Sectors | (%) |
| Banking & Financial Services | 16 |
| E-commerce / Internet | 12 |
| Fast Moving Consumer Goods (FMCG) | 12 |
| Healthcare & Life Sciences | 10 |
| Industrial & Manufacturing | 15 |
| Professional Services | 8 |
| Renewable Energy | 18 |
| Retail | 10 |
| Technology | 16 |
| Transport & Distribution | 10 |
2021 Salary Guide: Grabbing opportunities and keeping the competitive edge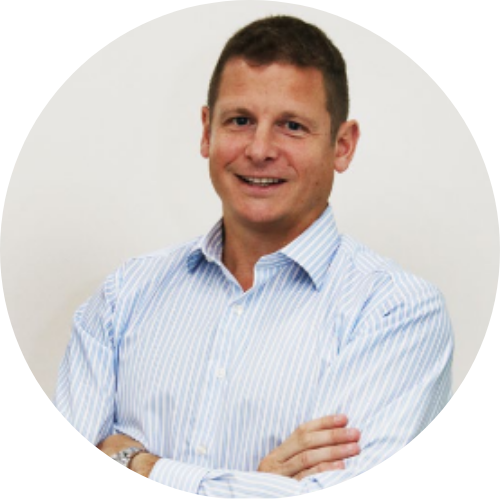 Mark Tibbatts
Managing Director, Taiwan & Hong Kong
The shadow cast by the COVID-19 pandemic remains a long one for the global economy. Even though the situation in Taiwan was much better compared to its international neighbours, true recovery will likely only happen once the global pandemic has stabilised.
COVID-19 aside, the economy in Taiwan has continued to benefit in some areas from the US/China trade dispute where increased tariff's have disrupted supply chains from Mainland China. There has been great interest in the outcome of the recent US election but rapid changes in trade relations are not expected and 2021 will likely yield similar opportunities.
Heading into 2021, there is much optimism in the Taiwan market. Hiring bright spots include sectors like technology, healthcare & life sciences, renewable energy, as well as semiconductors. Renewable energy, in particular, was the biggest emerging sector for Taiwan in 2020, making it a major part of the economic strategy going forward. Furthermore, due to heightened economic activities, employers will likely be competing for high potential talent and expertise, which means that it is more important than ever to distinguish yourself from the competition.
Contracting, too, continues to grow on a year-on-year basis in Taiwan across all sectors, especially in the renewable energy sector, where majority of talent are contractors. We expect contracting to continue to evolve in Taiwan over the coming years as both employers and employees seek to unlock greater flexibility and agility in work and life. Meanwhile, the domestic market, which has been less impacted by COVID-19, will see strong demand in 2021 and drive hiring demands.
Despite the optimism, businesses in Taiwan must keep an eye on innovation, product development and supply chain management. These areas will allow companies to find new income streams and emerge stronger from the recovery phase. Additionally, high potential talent remains in high demand for Taiwan. If past recessions are any indications, Taiwan will likely experience a boost coming out of the pandemic. This means that businesses need to respond quickly to the uptick and be ready to compete for talent.